Great efficiency of our Ultrasound Scalers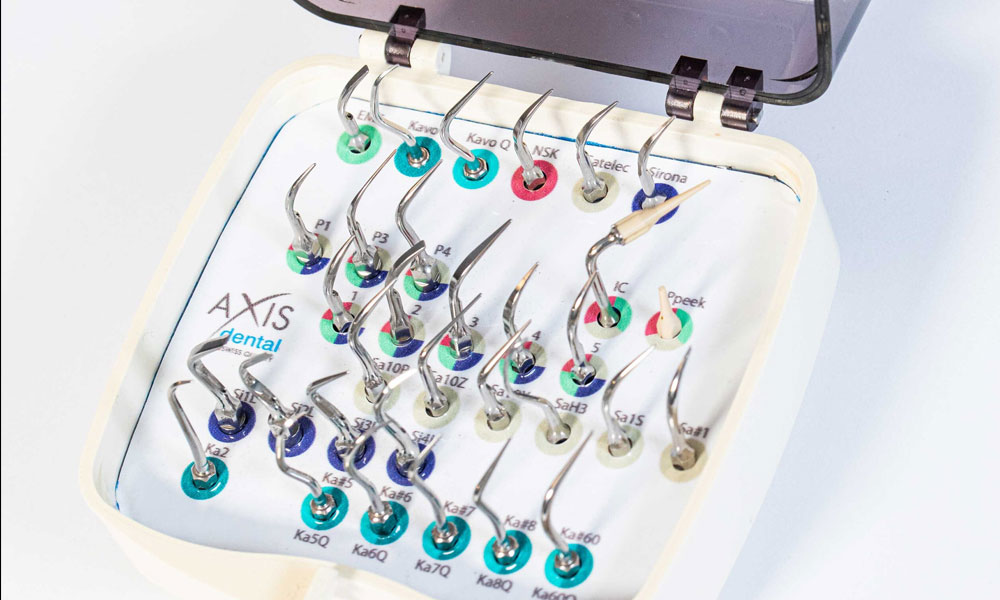 We are very proud of the work we have put into the development of our range of Ultrasound Scalers, an essential instrument for the dentist in the development of prophylaxis, implant cleaning and periodontics, among others.
Thanks to the rigorous precision of the connection and the exact shape of the tip, these instruments allow professional interventions to be carried out with optimum efficiency. The selection offered is simple but adequate to have an ideal work dynamic.
Compatible with all connections
Our Ultrasound Scalers have been designed in short shapes to have maximum power or long and curved shapes to be able to access any part of the tooth, without forgetting flat tips to increase the power of waves or fine tips to reach narrow places. Each professional will find the solution to their treatments.
We have at your disposal the best-known connections on the market, that is, EMS, KAVO, NSK, SATELEC and SIRONA.
Why work with ultrasonic tips
It is faster than if it is done with other techniques.
Access to deep places is easier.
Cooling with water allows to evacuate the bacteria.
The dental surface remains smoother.
It stresses the patient less because it is the fastest intervention.
Tires the professional less.
A wear of 1 mm of the tip leads to a loss of 25% of the effectiveness of the instrument and a wear of 2 mm by 50%.
If you want to know more about our Ultrasound Tips and their characteristics and options, contact us.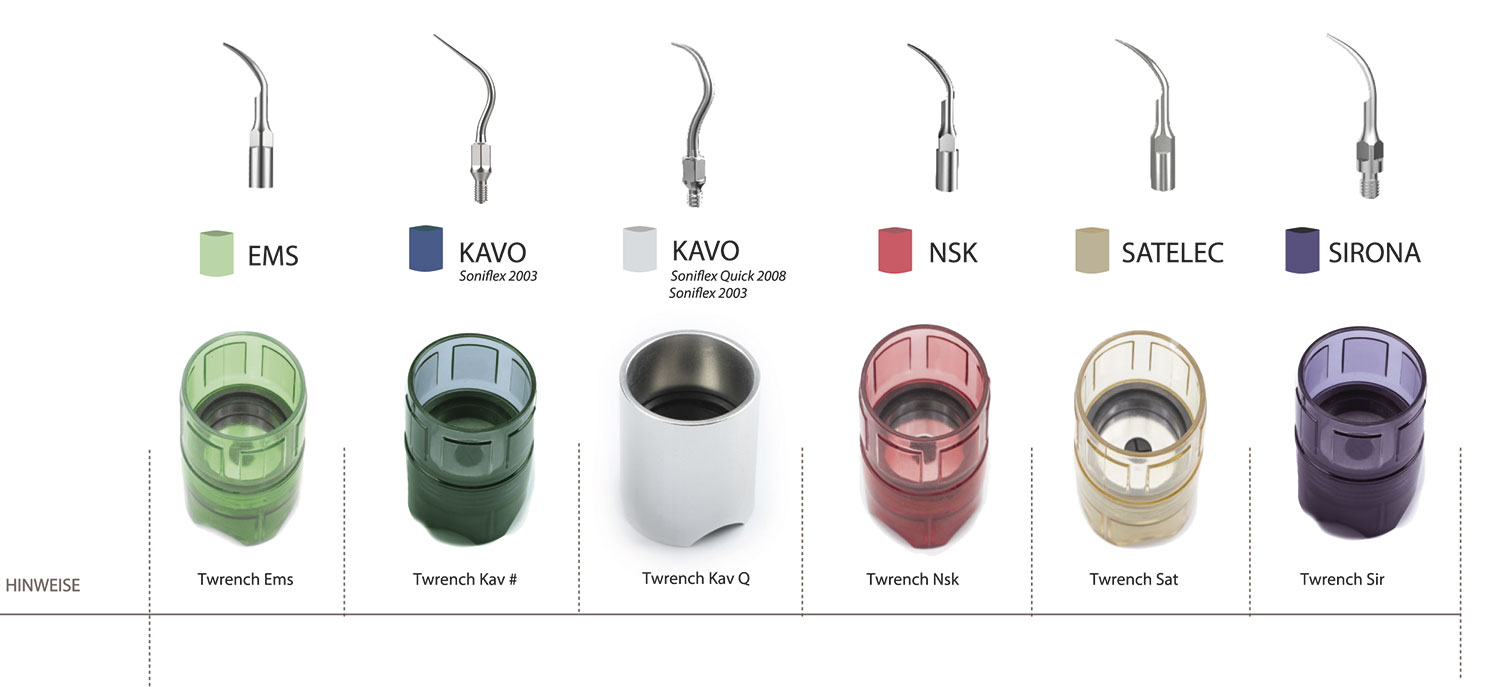 https://axis-dental.com/wp-content/uploads/2022/09/precision-rigurosa-para-maxima-eficacia-puntas-ultrasonido.jpg
600
1000
AXIS DENTAL ENG
https://axis-dental.com/wp-content/uploads/2022/10/logo-axis-garantia-mas-de-25-anos.png
AXIS DENTAL ENG
2022-06-08 07:50:50
2023-06-15 07:59:54
Great efficiency of our Ultrasound Scalers